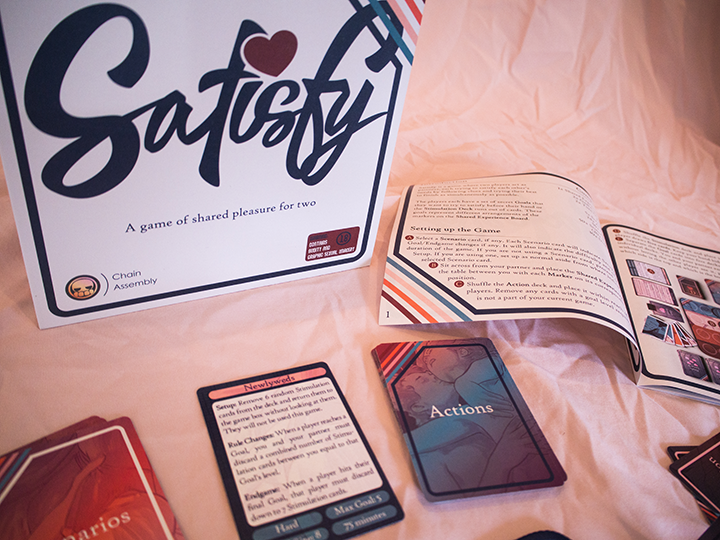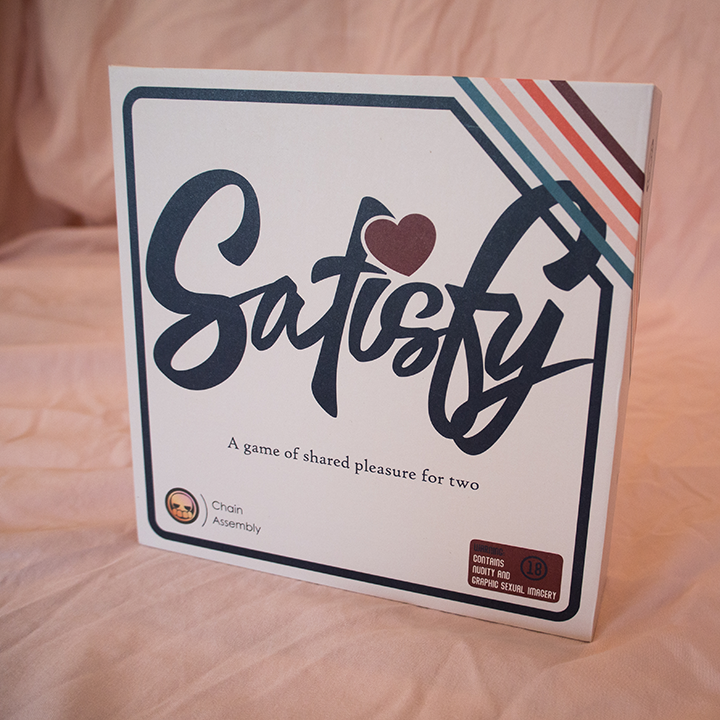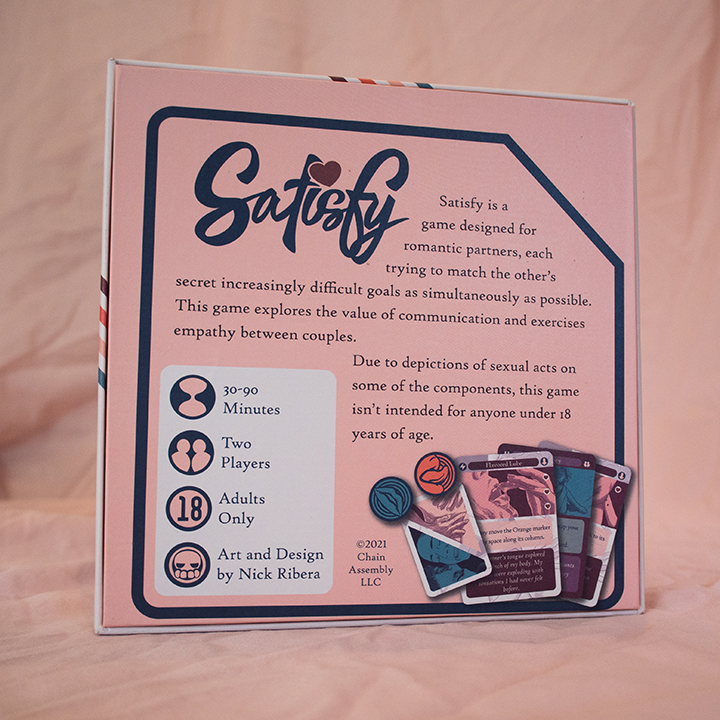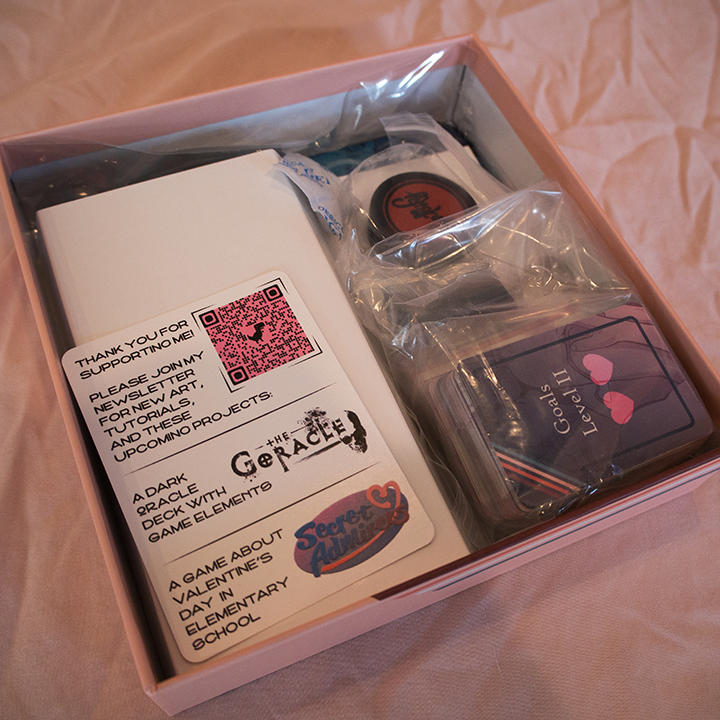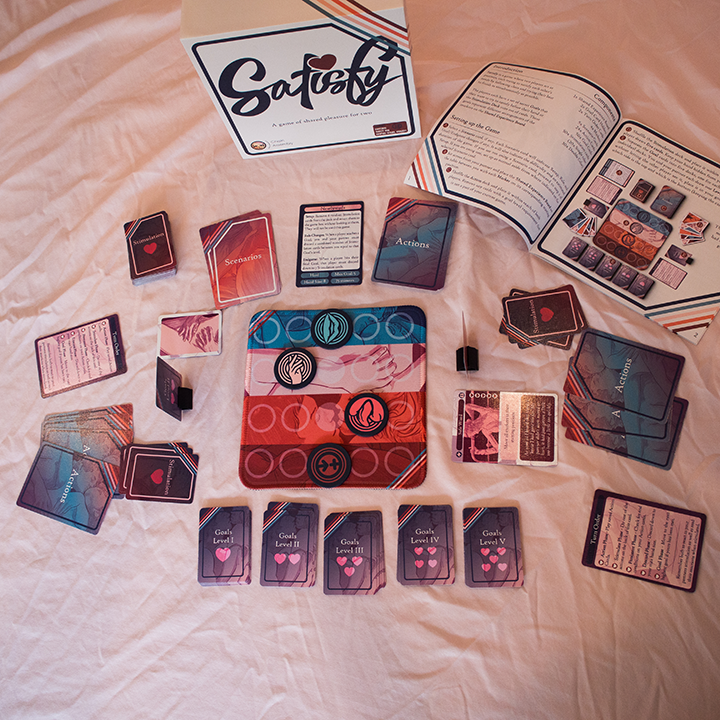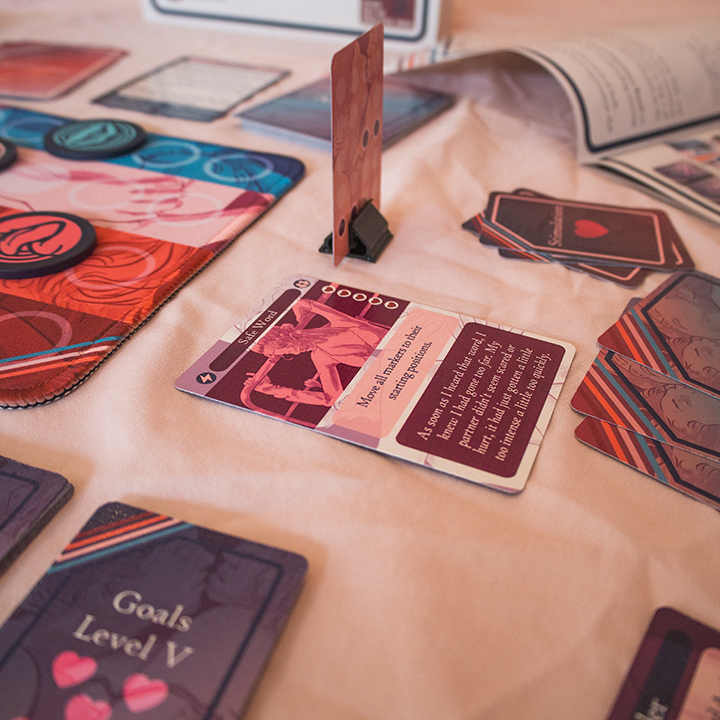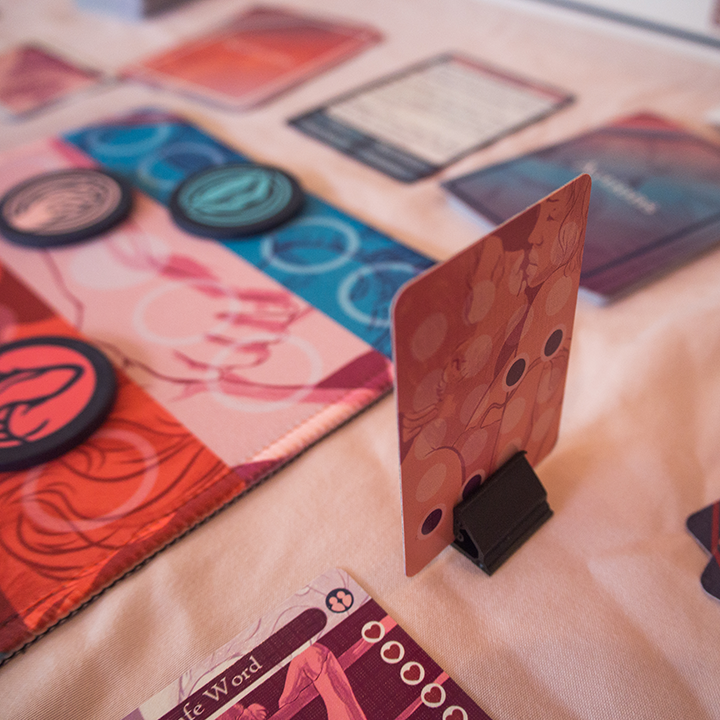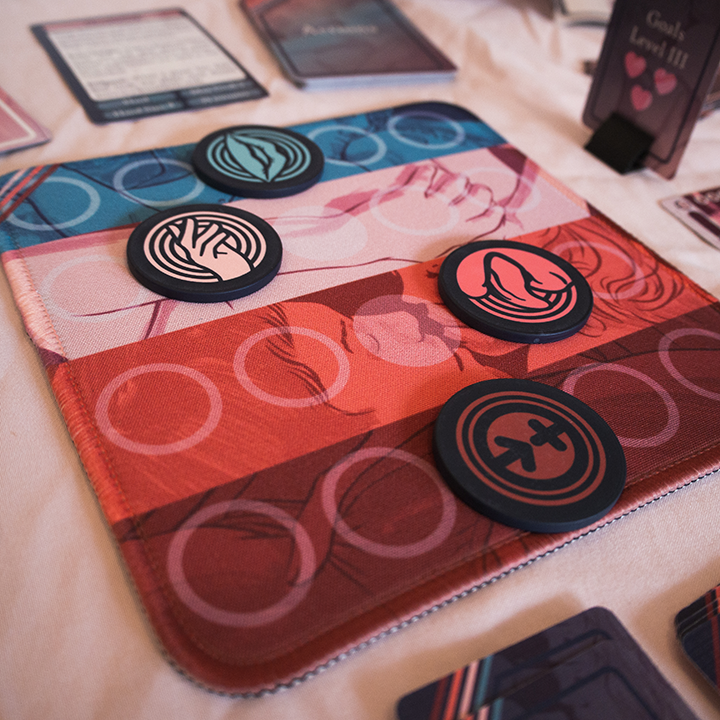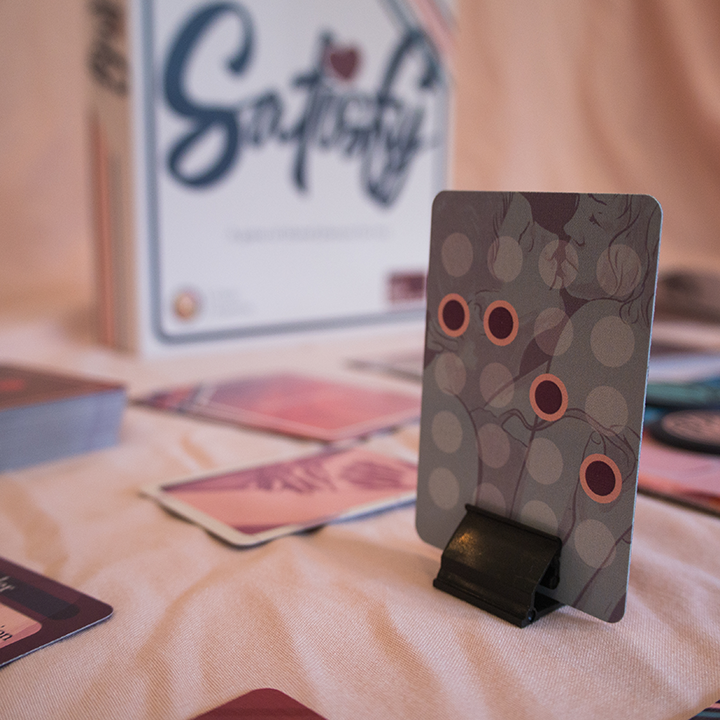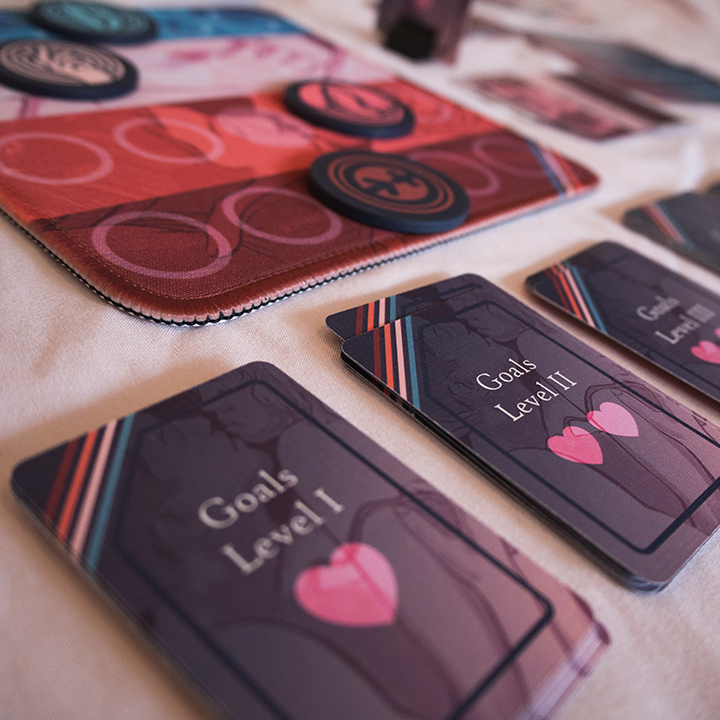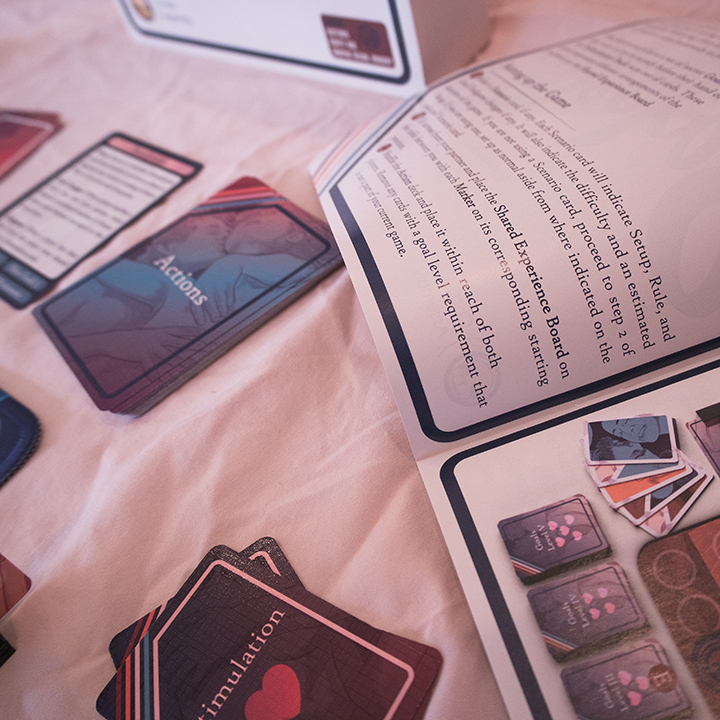 Satisfy: A Game of Shared Pleasure for Two
Satisfy is a game where two players act as partners, each trying to satisfy each other's needs by following clues and trying their best to finish as simultaneously as possible.
The players each have a set of secret Goals that they want to try to satisfy before their hand or the Stimulation Deck runs out of cards. These goals represent different arrangements of the markers on the Shared Experience board.
Components
1x Shared Experience Board

2x Goal Card Holders

2x Turn Order Cards

4x Markers

5x Scenario Cards

24x Action Cards

50x Goal Cards

50x Stimulation cards

20x Single color

30x Double Color
Satisfy was created with the assistance of the Kickstarter community.