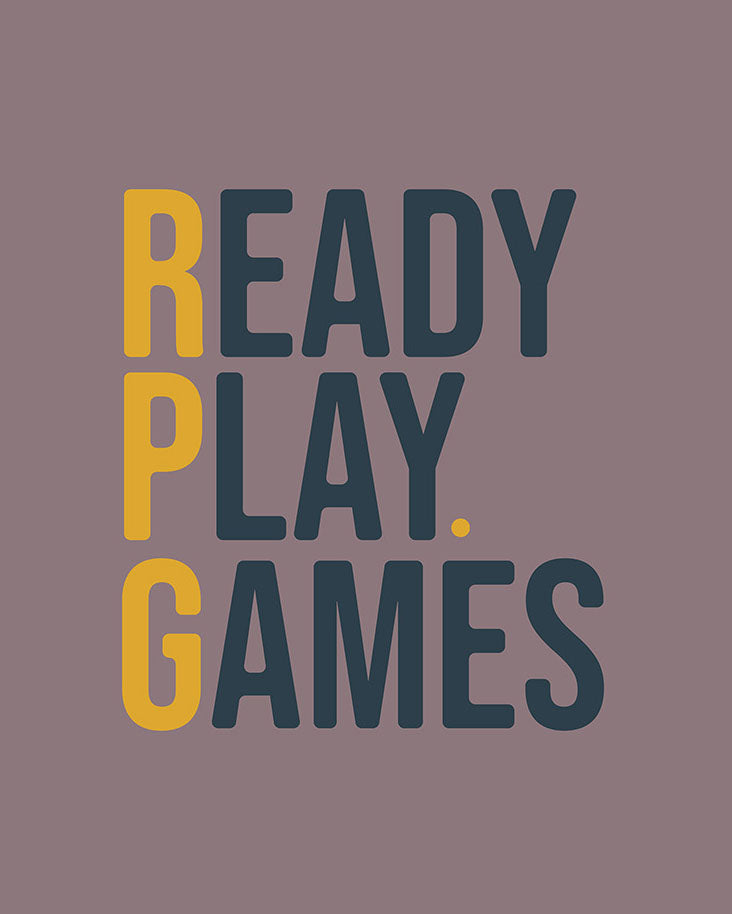 Ready Play Games
In 2022 I challenged myself to create a new game each month. As the year came to a close, I chose the best of them, which are now available for purchase. Special thanks to the Kickstarter community for helping fund the production of these varied games.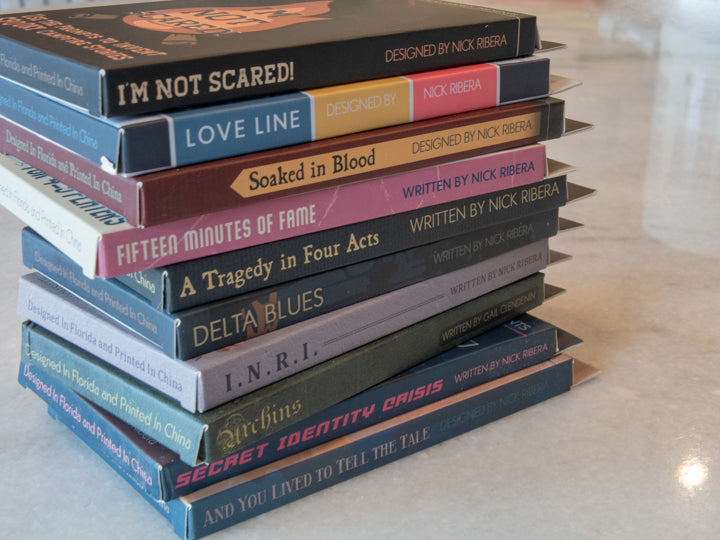 A collection of Role-Playing and Card games the fit in your pocket. Explore an ever evolving list of locations, themes, and genres.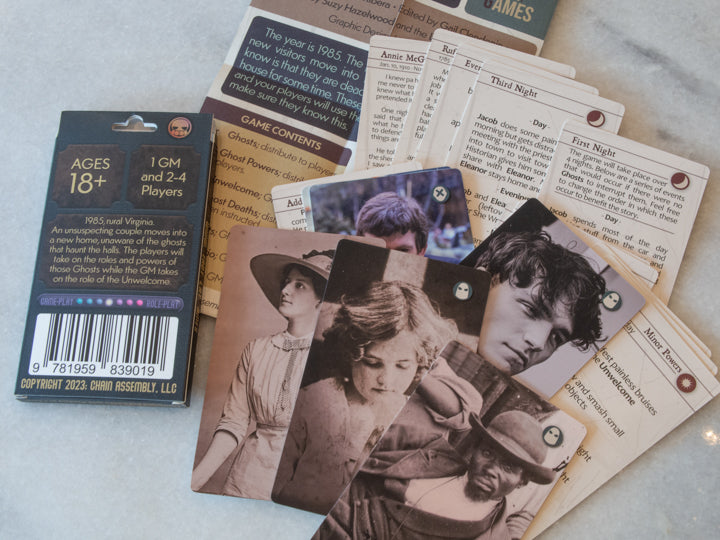 Everything you need is in the box; no pencils or dice- just your imagination.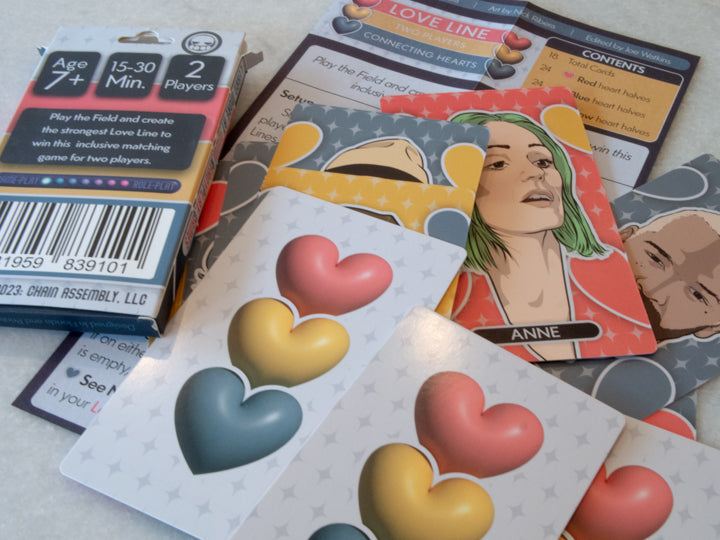 Each box contains 18 cards or less and a folded set of instructions.
A Haunted- House Role-Playing Game for 4 to 5 players set deep in the Louisiana Bayou
Ages 14+
Learn More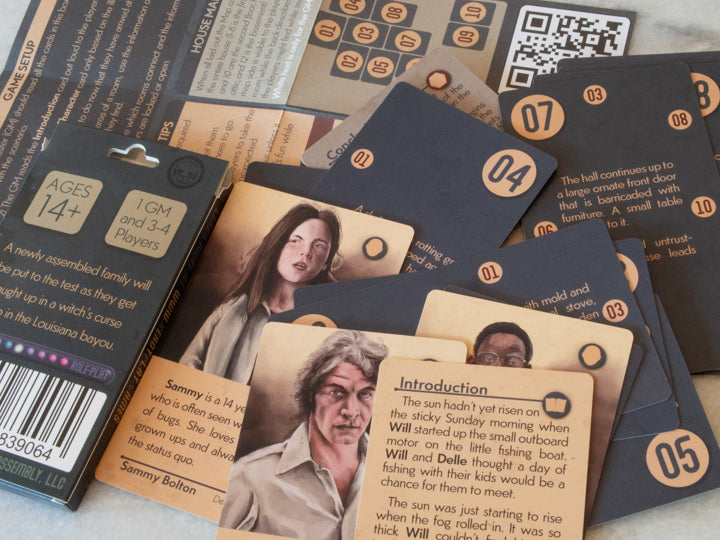 A historical Fiction Role Playing Game for 4-5 players set in the New York City Art Scene of the 1960's
Ages 18+
Learn More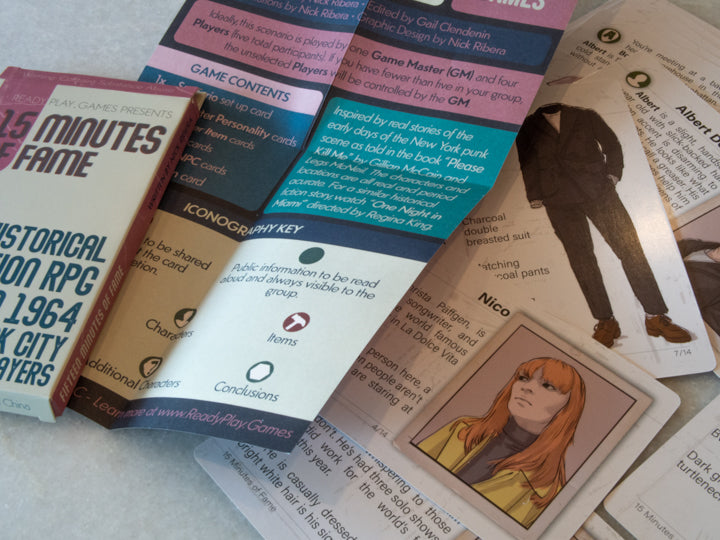 A inclusive card game for two players about matching hearts based on gender identity and attraction.
Ages 7+
Learn More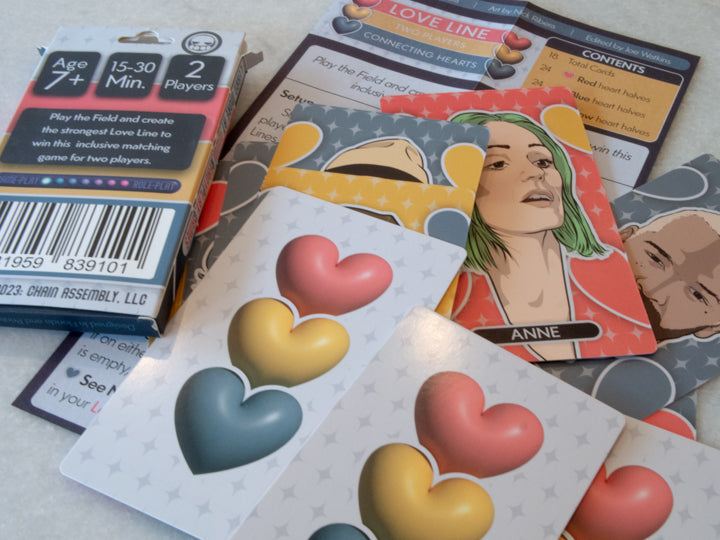 Develop super human characters and explore their emotional baggage in this support group RPG for 4 to 6 players
Ages 18+
Learn More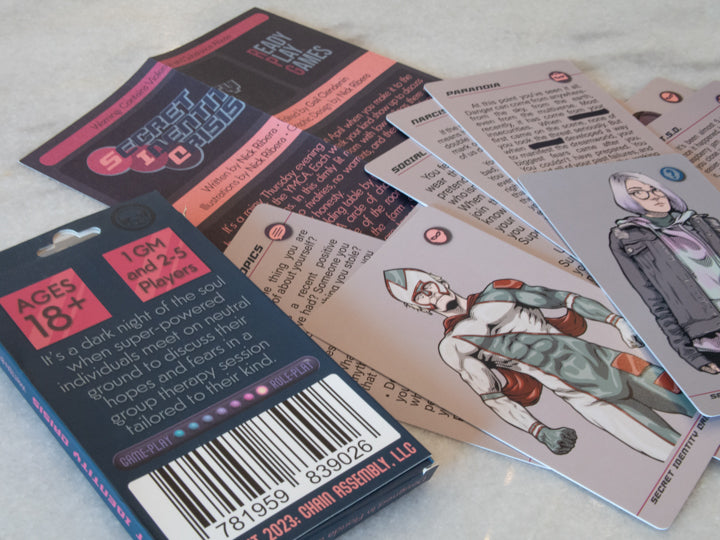 Two Players face each other in a naval battle to the death, each using a different nine-card deck
Ages 8+
Learn More
A historical fiction RPG for 3 to 5 players set in a 16th century Austrian convent
Ages 18+
Learn More
"I have played Delta Blues several times and I.N.R.I. and can only recommend the games."
A group of explorers relax by the fire and swap stories of adventure in this storytelling improv game for 2 to 4 players
Ages 10+
Learn More