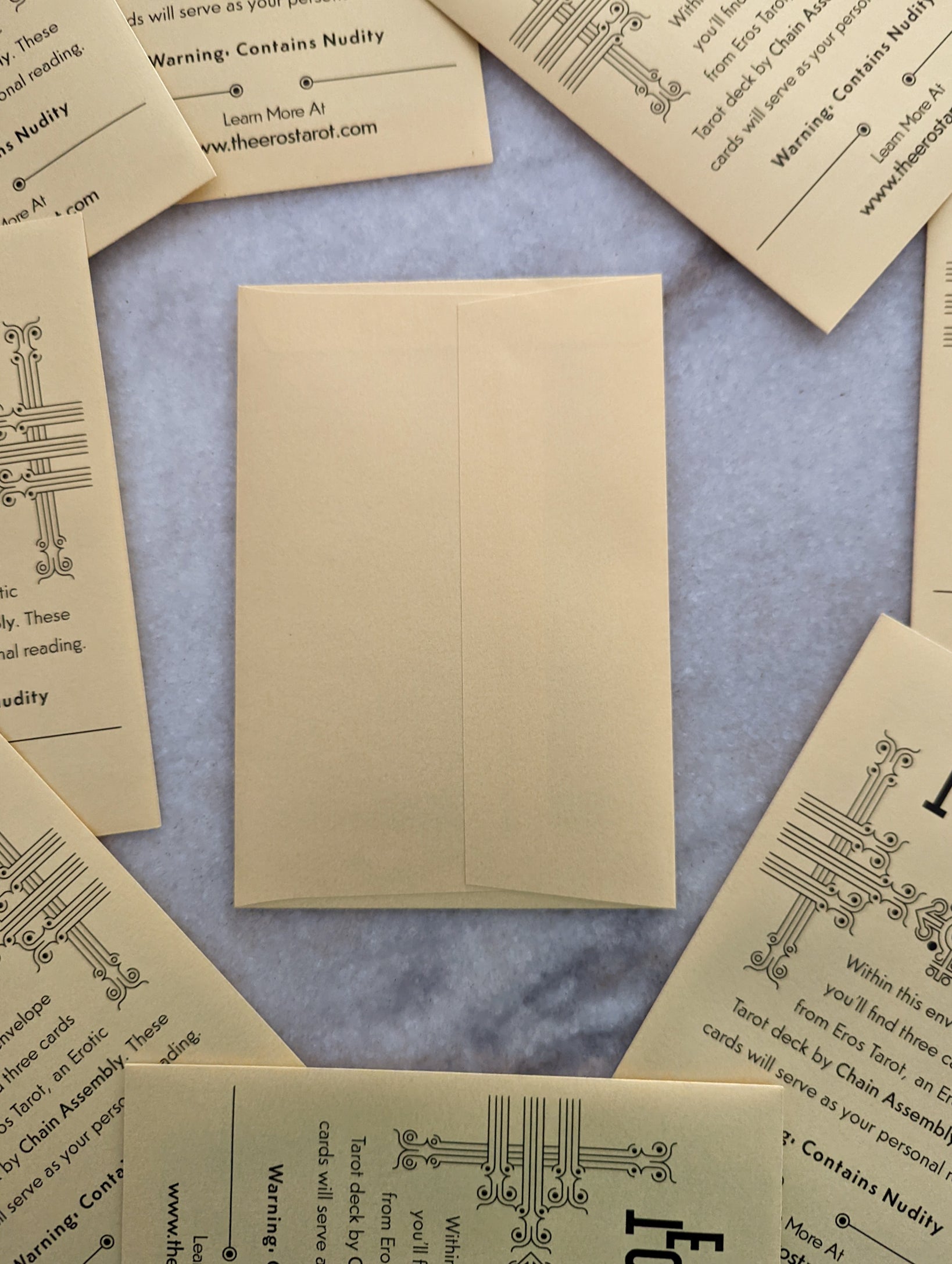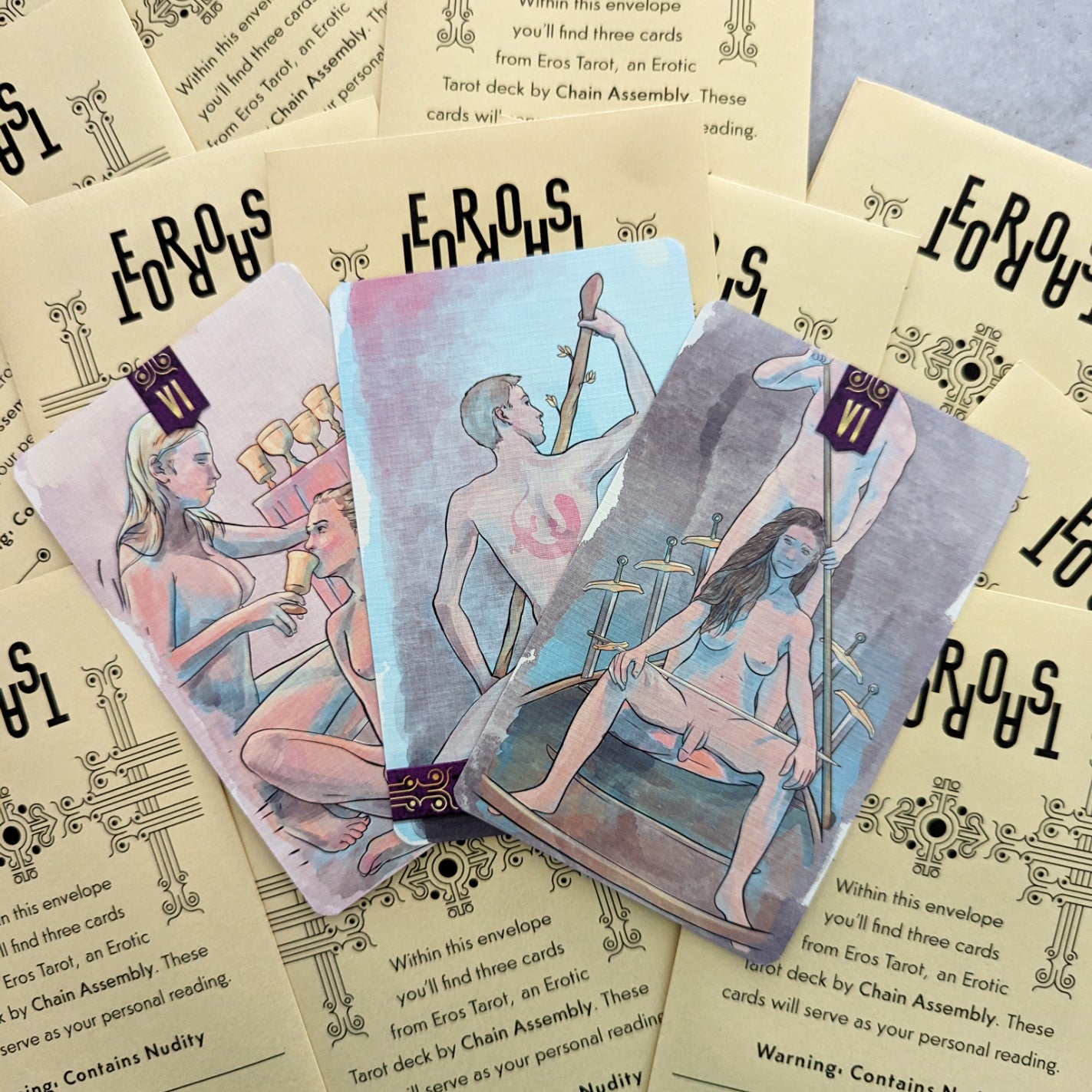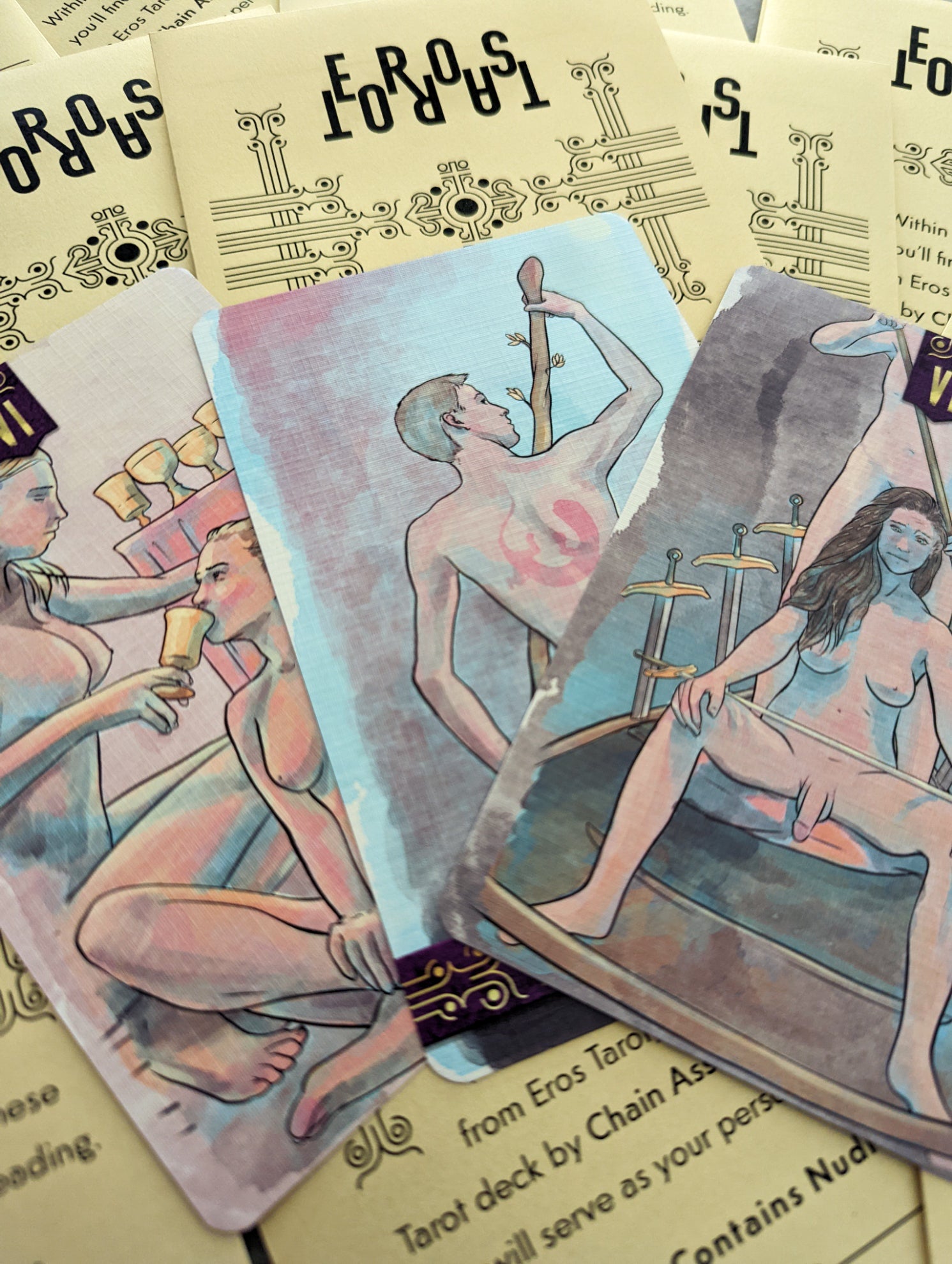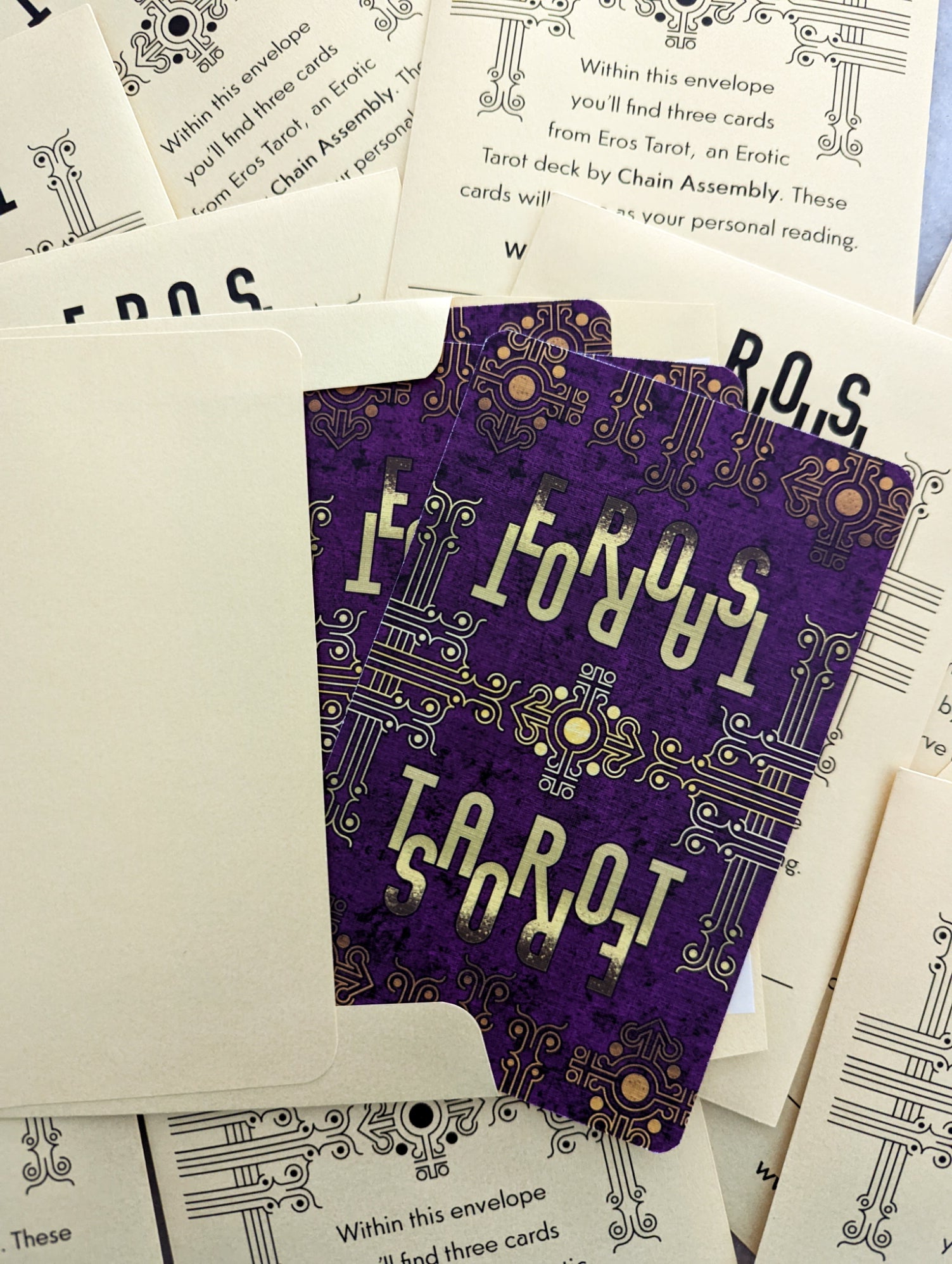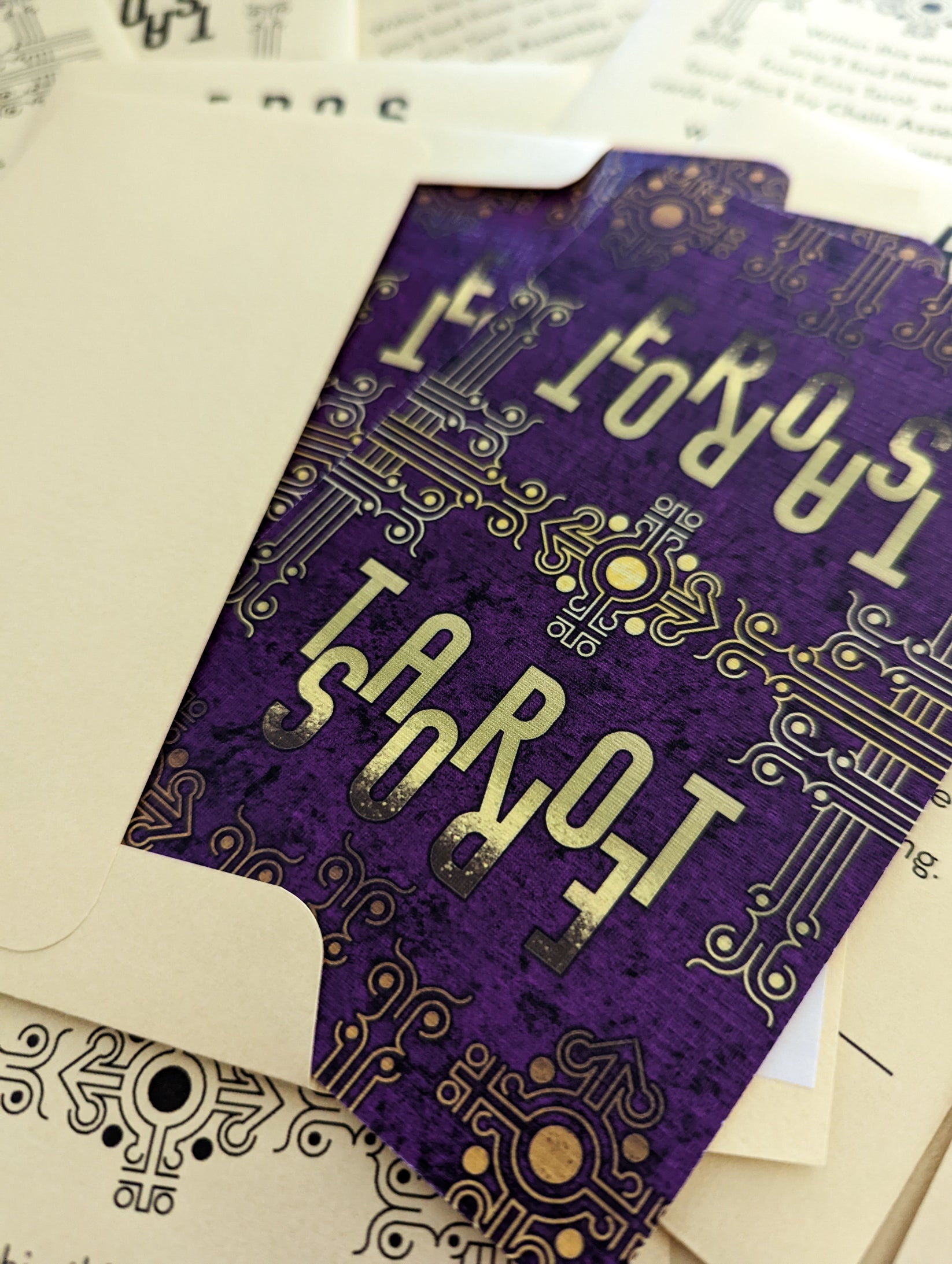 Eros Tarot Three Card Reading
During production of the second edition of Eros Tarot, the manufacturer sent over some print samples in a few different paper options.
After making my selection for the full run, I shuffled the rejected options and printed these gold envelopes.
This product listing is for one of these envelopes. Within it you'll find three cards will can serve as your personal tarot reading.
You can learn more about the deck and the meanings of the cards you've received at www.theerostarot.com