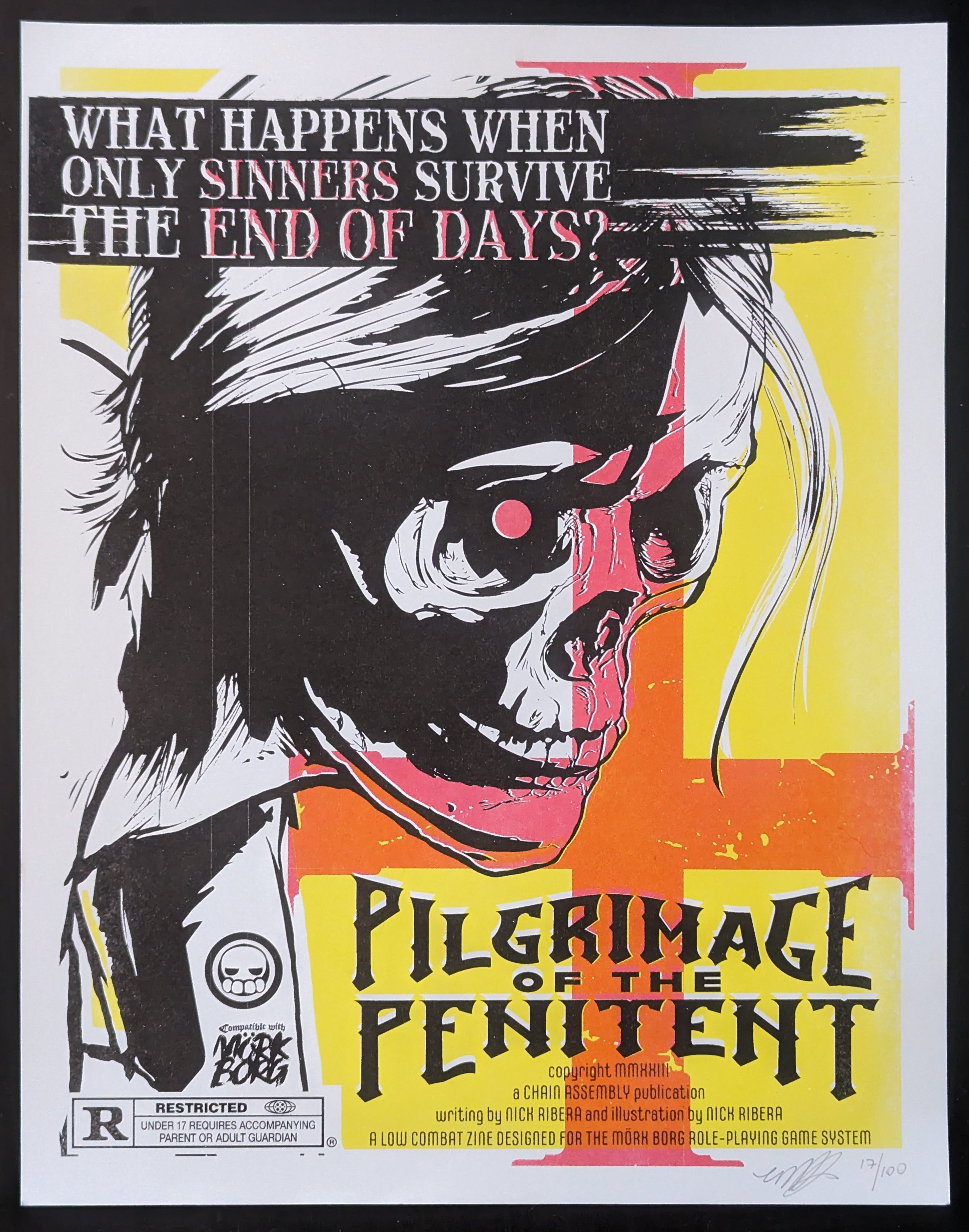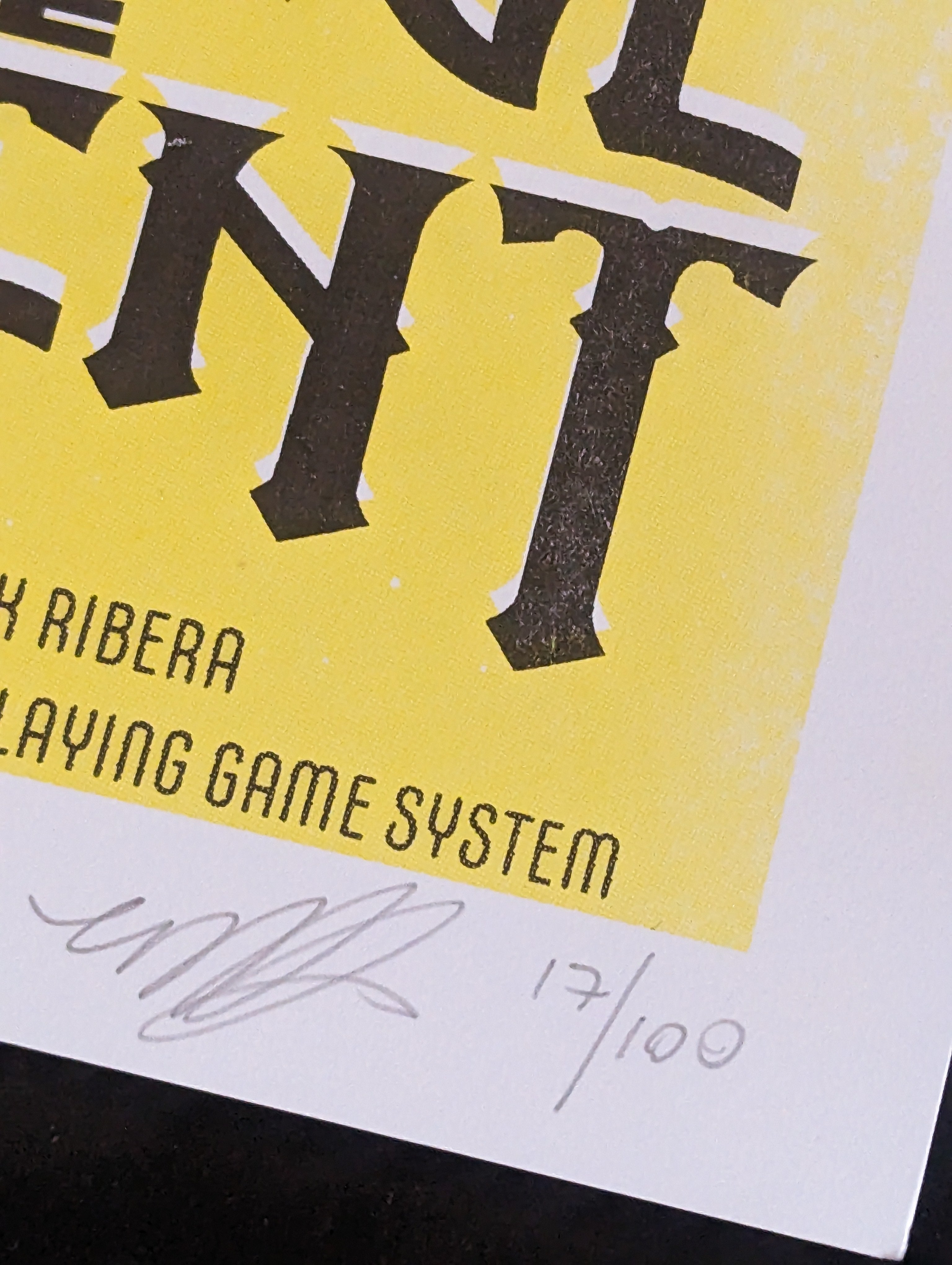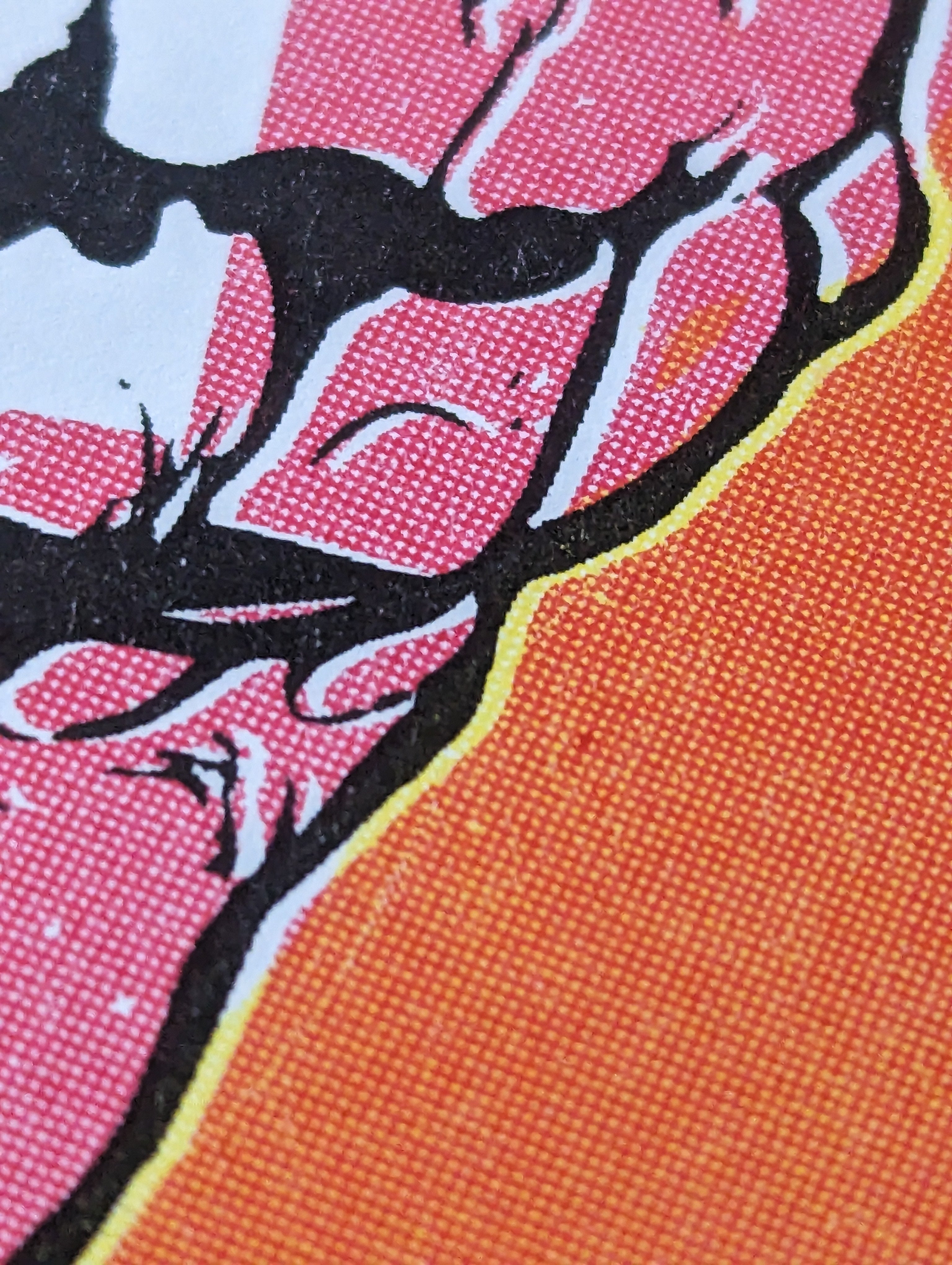 Pilgrimage of the Penitent Limited Edition Risograph Poster
This 11"x14" poster was designed to simulate an Italian Gothic Horror film poster from the '70s. It was also used as a fundraiser for the "Pilgrimage of the Penitent" role playing game I designed and launched on Kickstarter in 2023. 
The poster is printed on heavy-pressed paper and was printed via the Risograph method at Print St. Pete.
The poster was limited to 100 prints, and each one is numbered and signed.