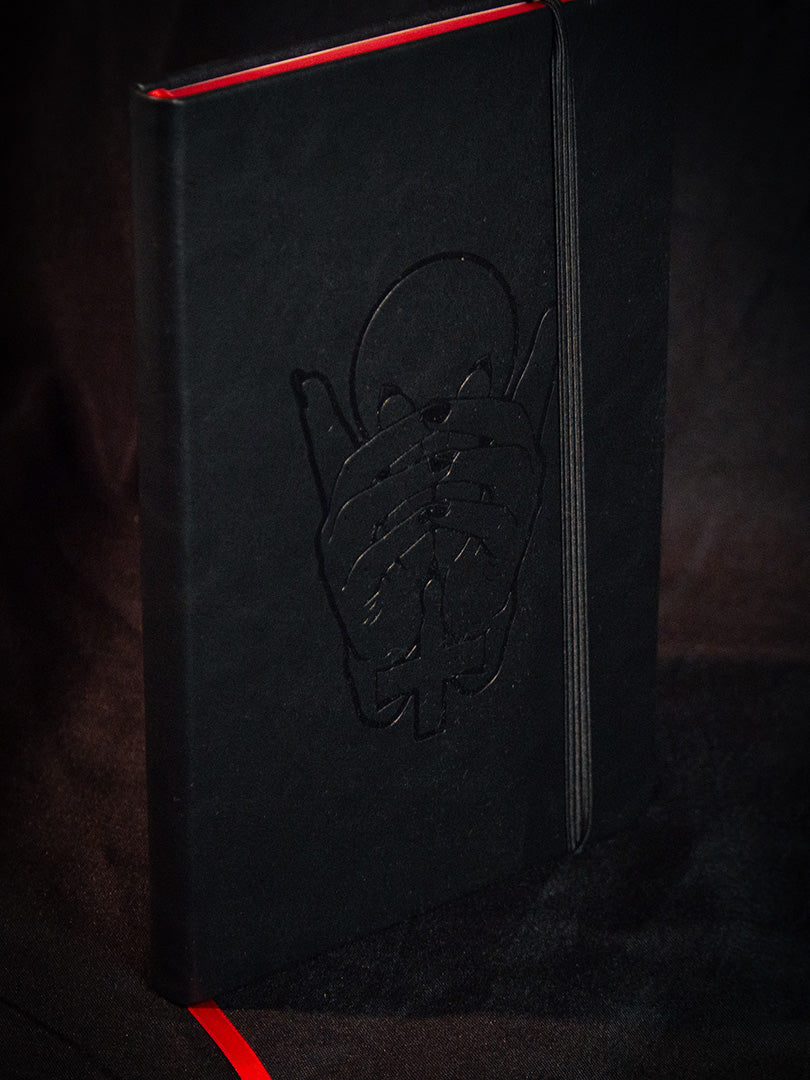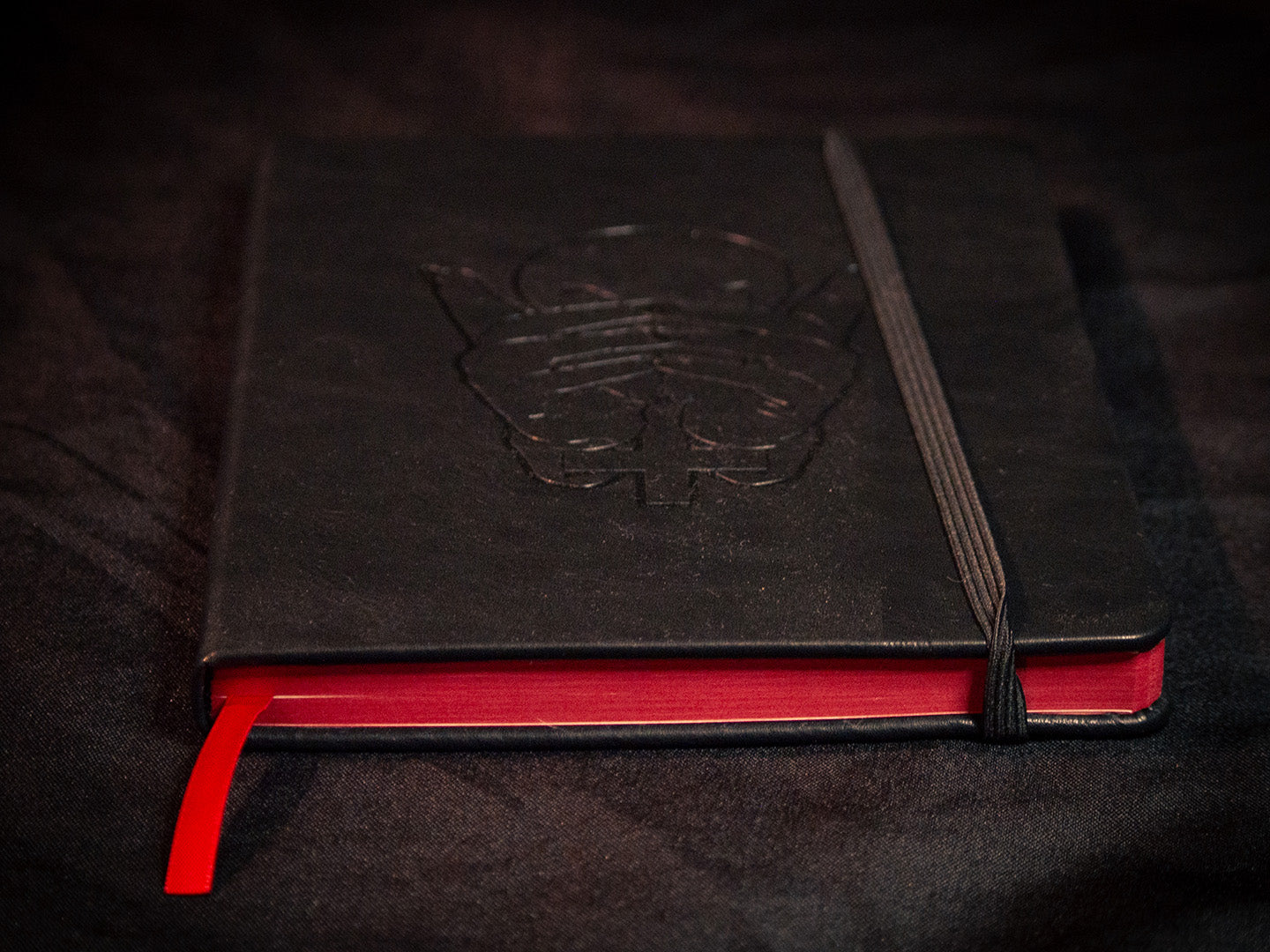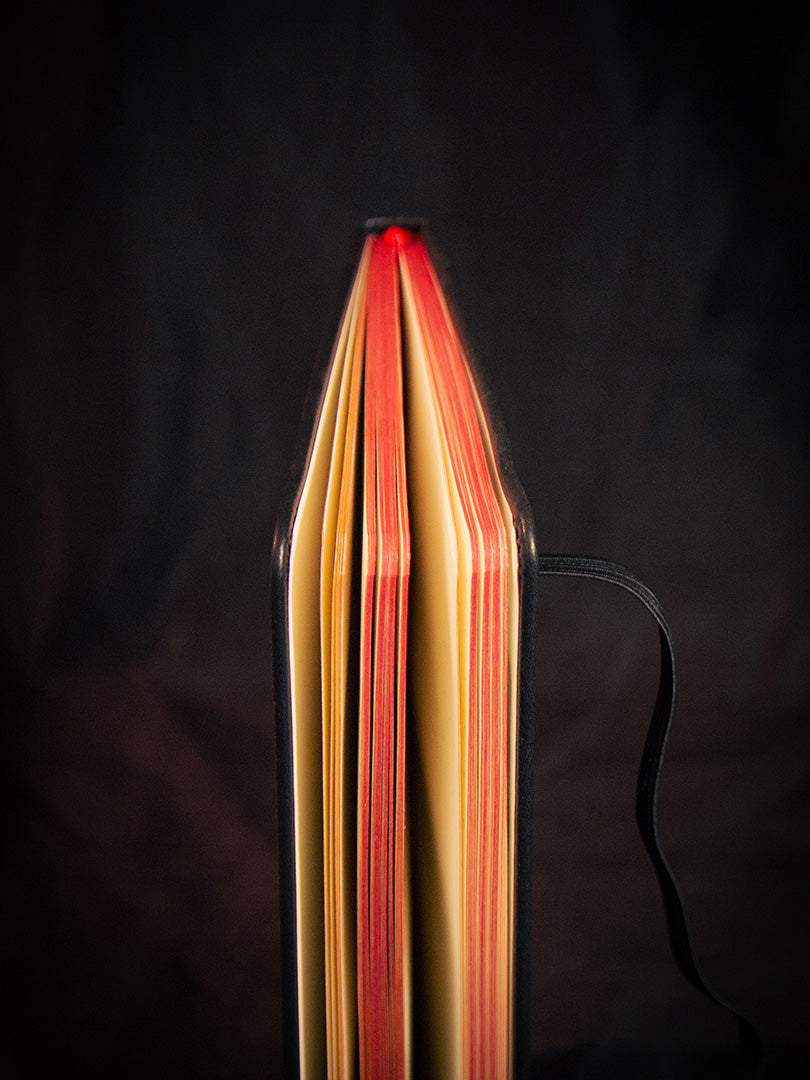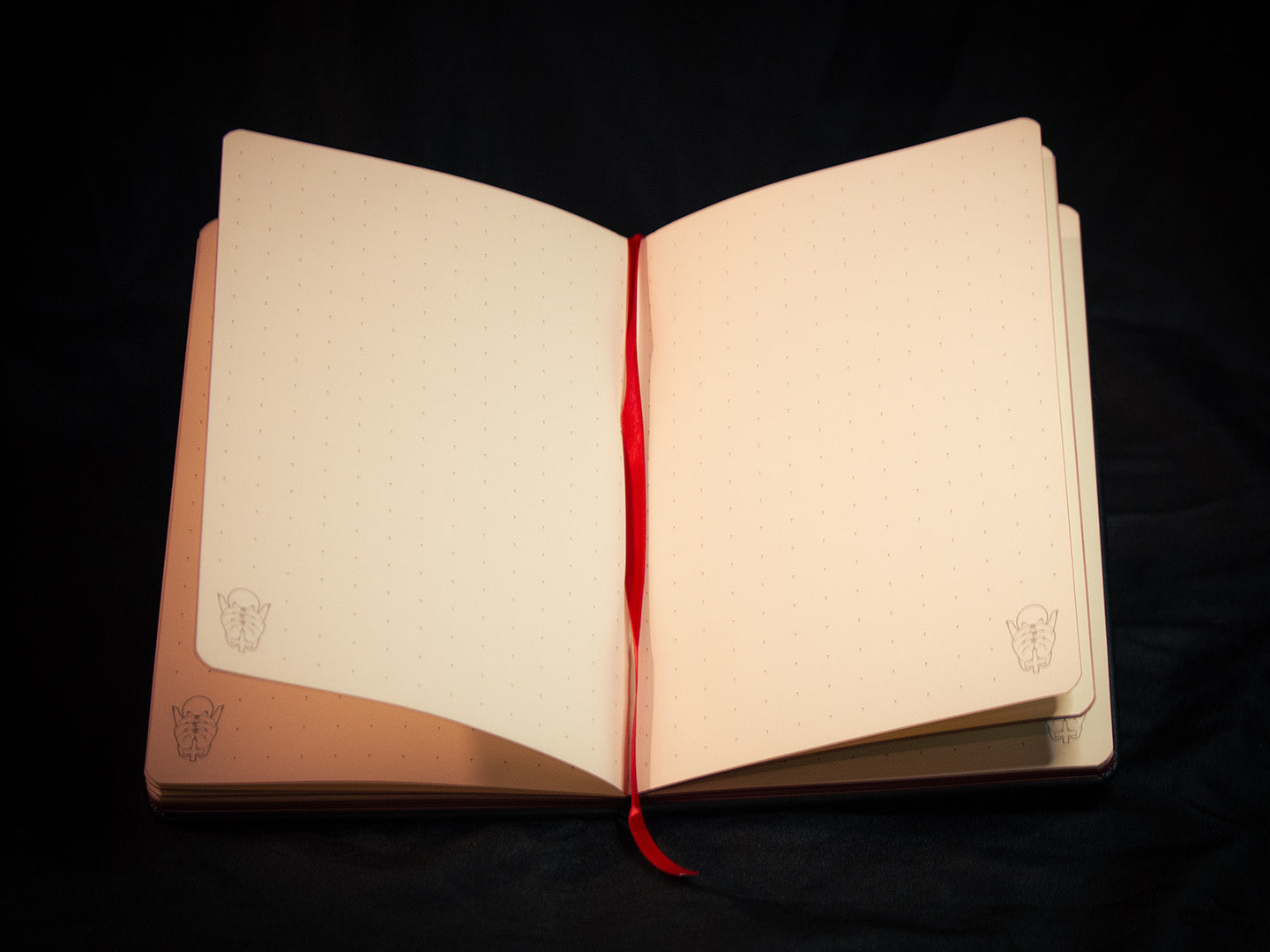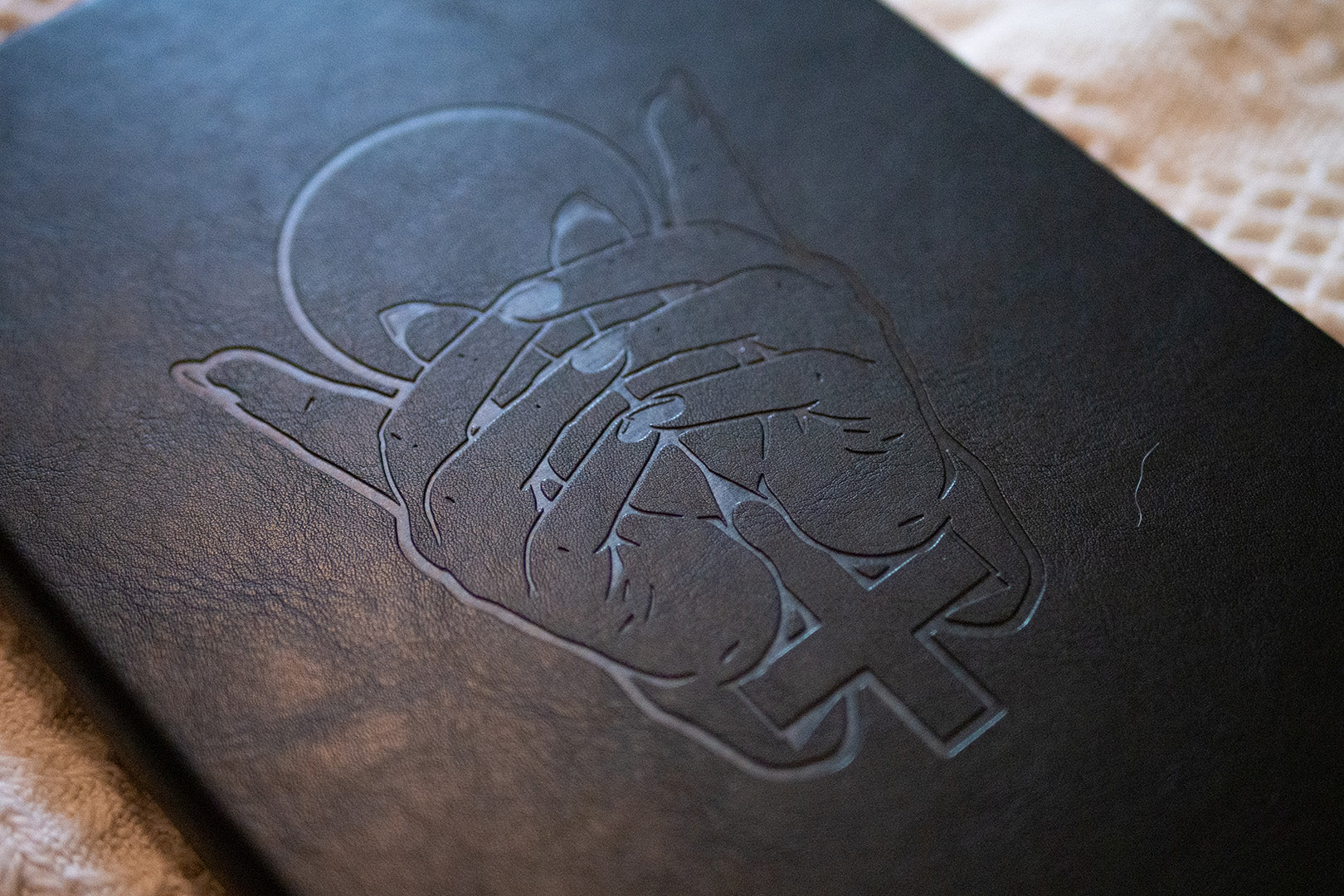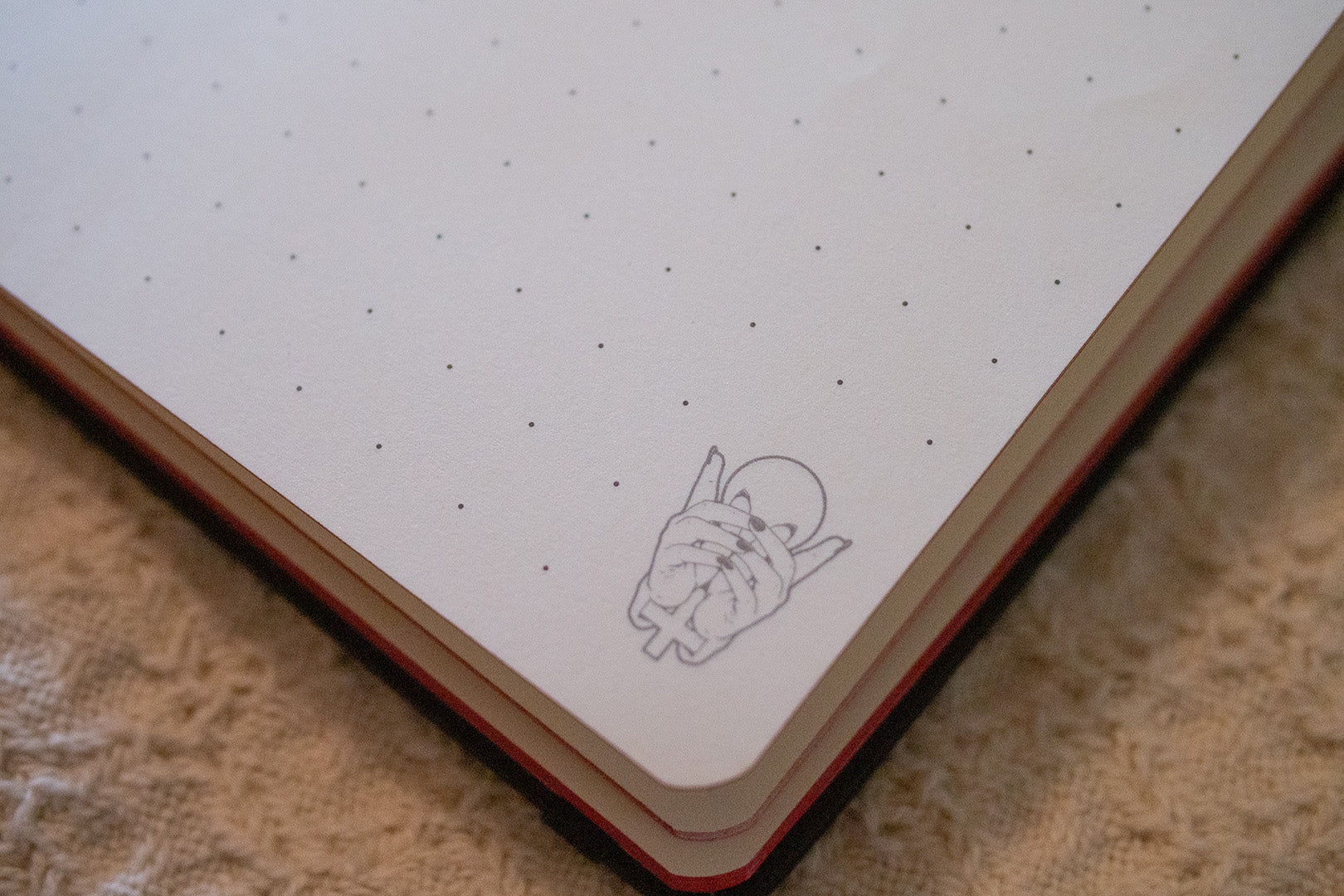 Game Master's Dot Journal
Originally designed as an add-on item for the Pilgrimage of the Penitent campaign, this vegan leather-bound journal features 100 warm, off-white pages with a dot pattern- perfect for designing dungeons or taking notes.
The cover is embossed with the P.O.P. Logo, which is also printed on the bottom outside corner of each page.
The leaves are printed in blood red to match the red bookmarked ribbon.