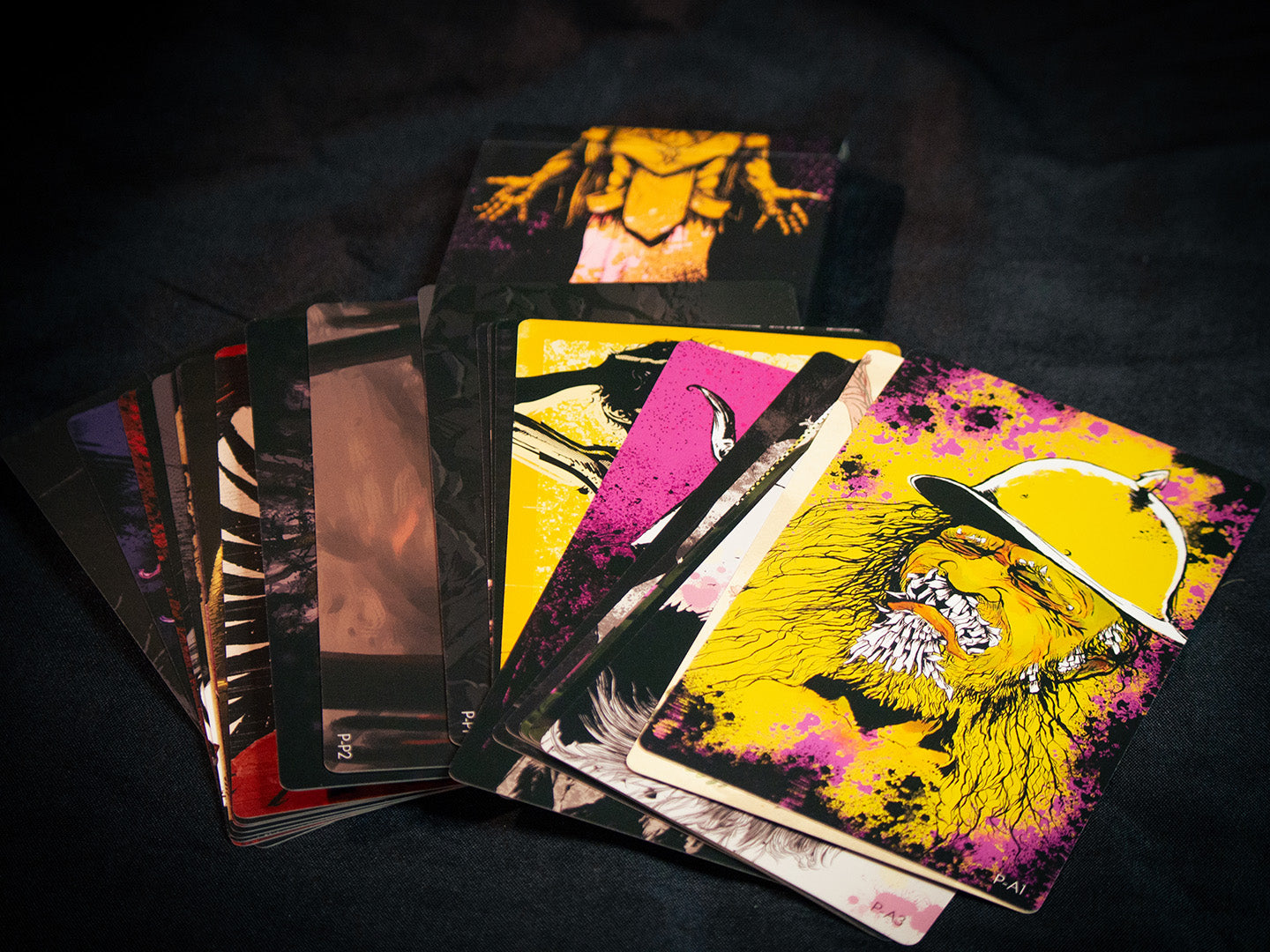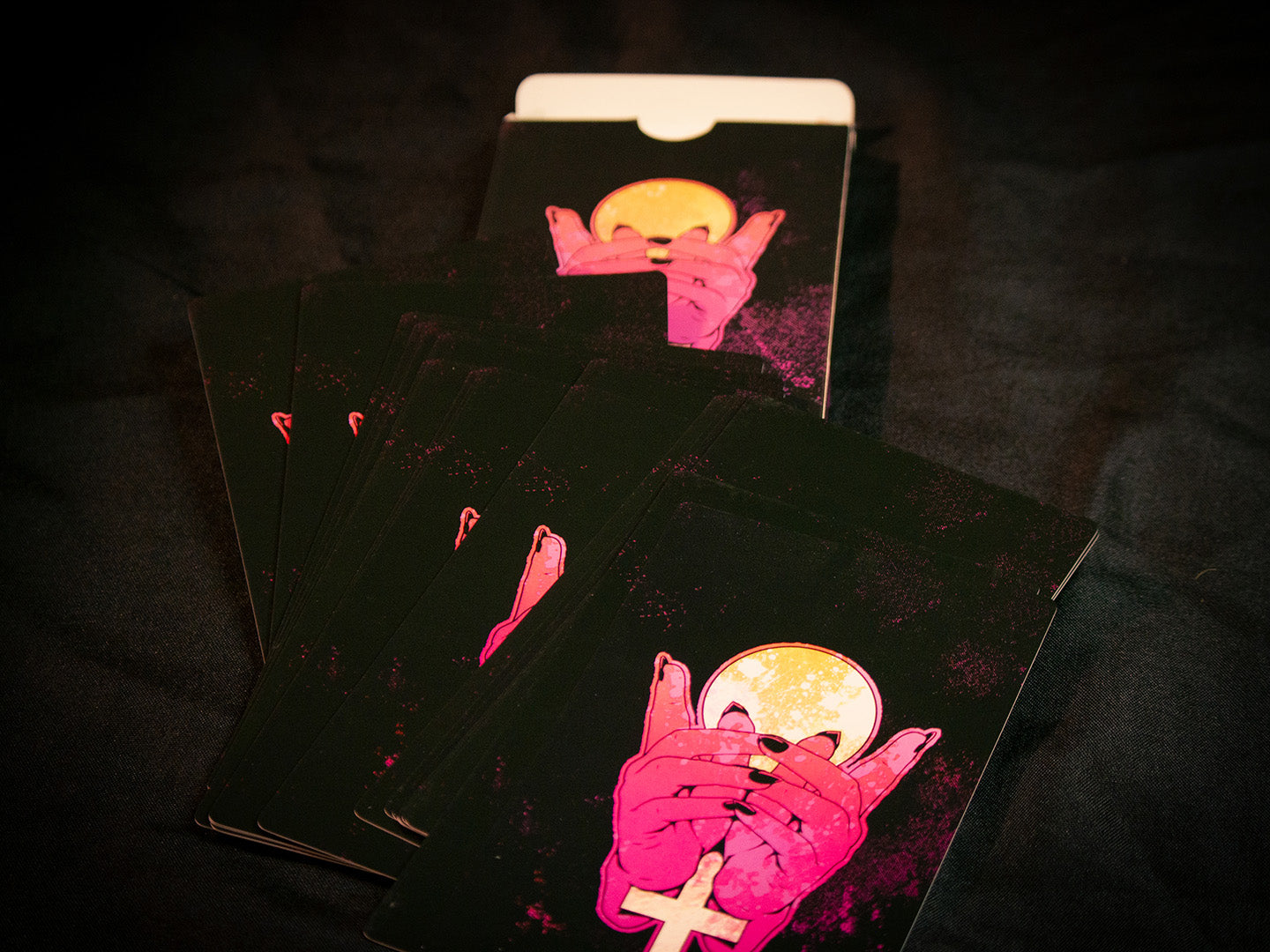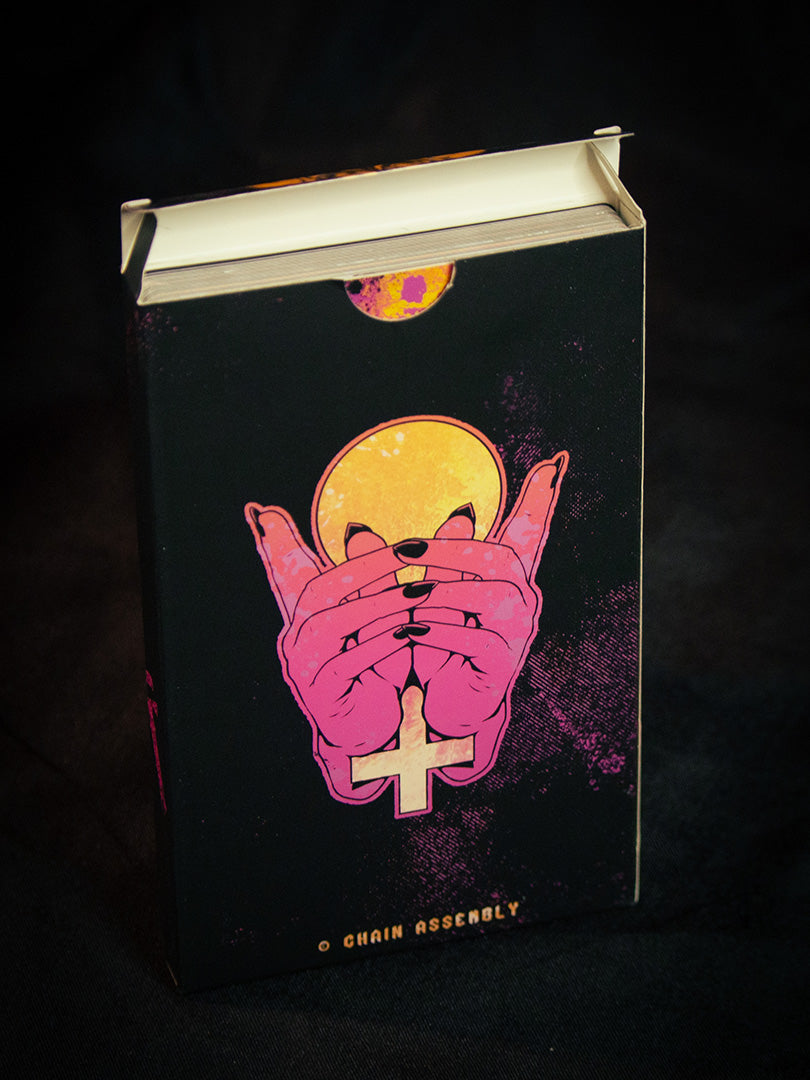 Pilgrimage of the Penitent Illustration Card Deck
Originally designed as an add-on item for the Pilgrimage of the Penitent campaign, this pack of oracle-sized (89mm*146mm) cards features the 26 full-page illustrations that are also found in the book.
Printed without any text or context, they can work as player aids for the Pilgrimage of the Penitent module or as references for your own inventions.
Please note that these same illustrations are referenced in the Numb and Apostles of Affliction Zines written by Zac Goins and John Baltisberger, respectively.